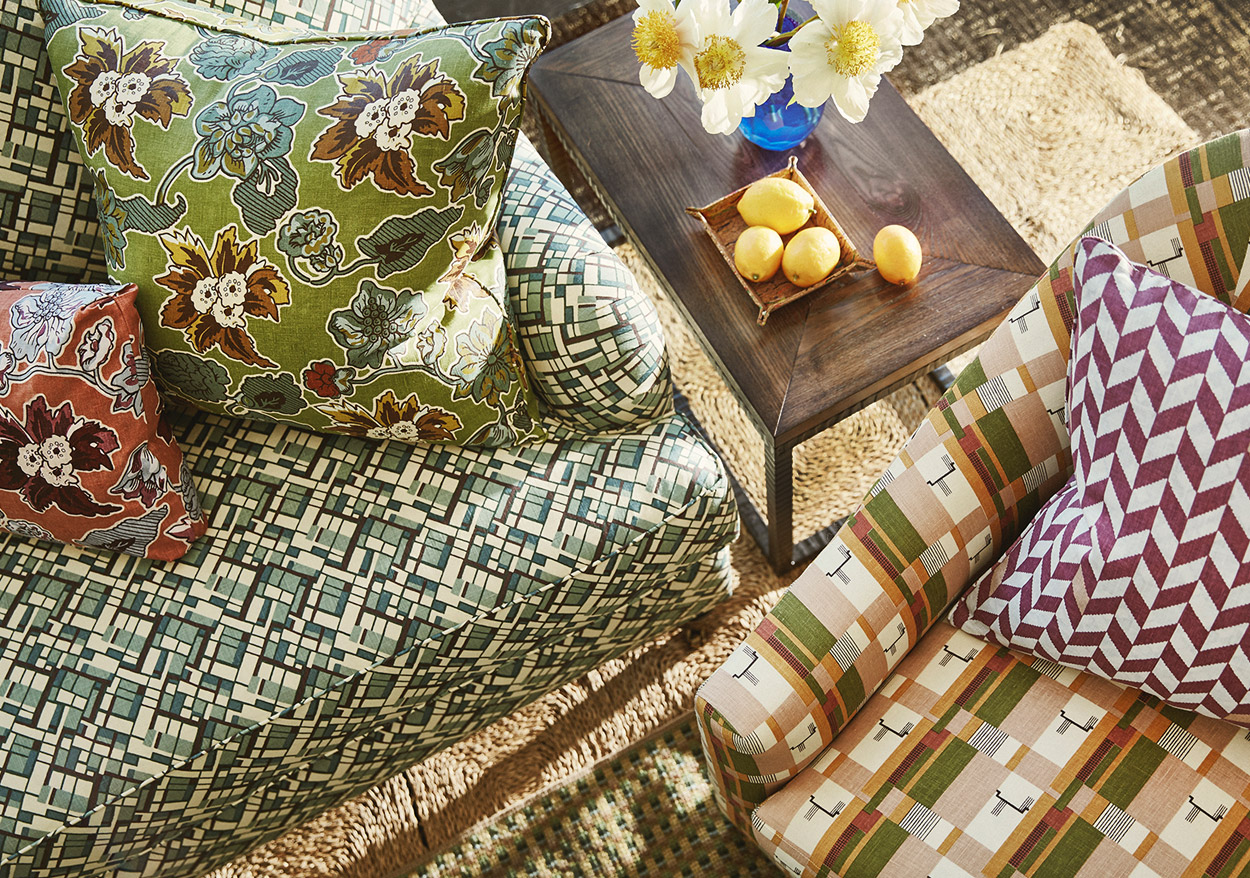 Kelly Taub Photography
The collection of fabrics designed by Jeffrey Bilhuber in collaboration with le gracieux stands out from the general run.
Atmospheric. Immersive. Optimistic.
Eight interchangeable patterns. Five fashion-forward colorways. A combination of artistic design and unique treatment of materials bring a recognizable depth and dimension to the finish. Proof of the joys of designer and craftspeople successfully working together.
These hand-crafted fabrics meet the evolving needs of everyday living and preview the changes and market trends before us; a growing embrace of beautiful color, and an appreciation of how pattern can define the rooms that surround us.
"Designers and craftspeople are barometers of change." ~ Jeffrey Bilhuber
The full collection is made stateside and is in-stock, readily available through all le gracieux Showroom Partners.