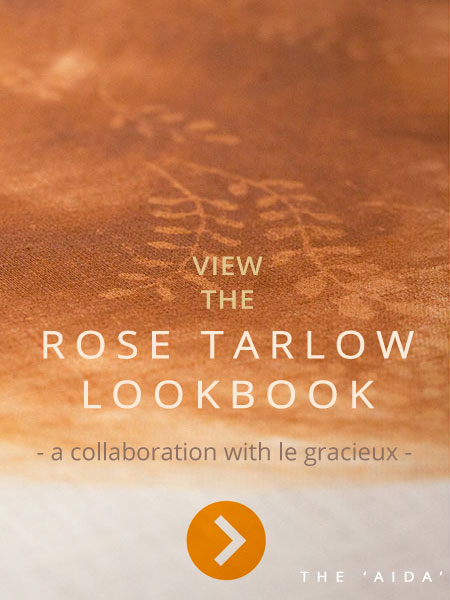 To work in collaboration is one of the most rewarding feats of design. It is an opening to that which has not come before, leaning in unexplored directions, rendering a new language of shape, color and increasingly more important, process.
---
jeffrey bilhuber for le gracieux
The collection of fabrics designed by Jeffrey Bilhuber in collaboration with le gracieux stands out from the general run.
Eight interchangeable patterns. Five fashion-forward colorways. A combination of artistic design and unique treatment of materials bring a recognizable depth and dimension to the finish. Proof of the joys of designer and craftspeople successfully working together.
---
Designs by Rose Tarlow, Produced by le gracieux
Rose and Doug met in 1998. Doug was new to the design community in Los Angeles and was encouraged to call on Rose with his decorative art portfolio. They embarked on the Melrose House Textile Collection which has seen timeless success.
A few incarnations later, they are once again creating together an ongoing collection of hand printed and hand dyed textiles. The new processes have quite an impact and are a compliment to the stories being told in the archival patterns. Please enjoy the collection with all its finishing brushstrokes.